Enjoy the Flavors of the Region
is a privileged and refined space, where you can feel the harmony of an environment close to nature, combined with a restful and welcoming atmosphere. Quinta das Oliveiras produces its own olive oil and has three varieties: Galega, Convranssosa and Cordovil. We then carry out small-scale farming through artisanal production, rooted in Beira Baixa, which aims to boost innovation in terms of the range of products on offer. Our olive oil has 0.3% acidity, which normally corresponds to less than 0.8%, and is considered Extra Virgin, with an intense taste and smell of healthy olives. Our main focus is to produce good products of superior quality, investing heavily in natural products, so that we can continue to enjoy the respect and recognition of our customers.
Selling Olive Oil
On our farm, amidst green hills and radiant sunshine, we produce an olive oil of unparalleled quality, truly the best in the region. Each golden drop tells the story of our commitment to excellence, from the careful harvest from our olive trees to the bottle that reaches your table. With ancient tradition and a modern twist, our olive oil is the result of olives grown with passion and respect for the land. Each bottle is an expression of the best of our farm, guaranteeing a unique sensory experience, from the enveloping aroma to the irresistible smoothness. When you choose our olive oil, you are choosing the authenticity and distinctive flavor of our region. Let yourself be enveloped by the richness of the land in every drop. Celebrate tradition, quality and the pleasure of an exceptional culinary experience. Your table deserves the best, and we are here to provide that unparalleled quality.
Events
Our quinta has several event spaces, and we are able to accommodate any occasion, from weddings and birthday parties to corporate events and retreats. Our indoor space is perfect for ceremonies, with a breathtaking view of the inland hillsides in the background. We have a spacious banquet hall with a capacity to accommodate around 150 people. We offer a variety of customized event packages, tailored to your specific needs and wishes. Whether you're planning a big event or a small gathering, our farm is the ideal place to celebrate your most important moments. Contact us to find out more about how we can make your event an unforgettable experience!
Let yourself be enchanted by our landscapes and discover a little more about our farm through the gallery we have for you.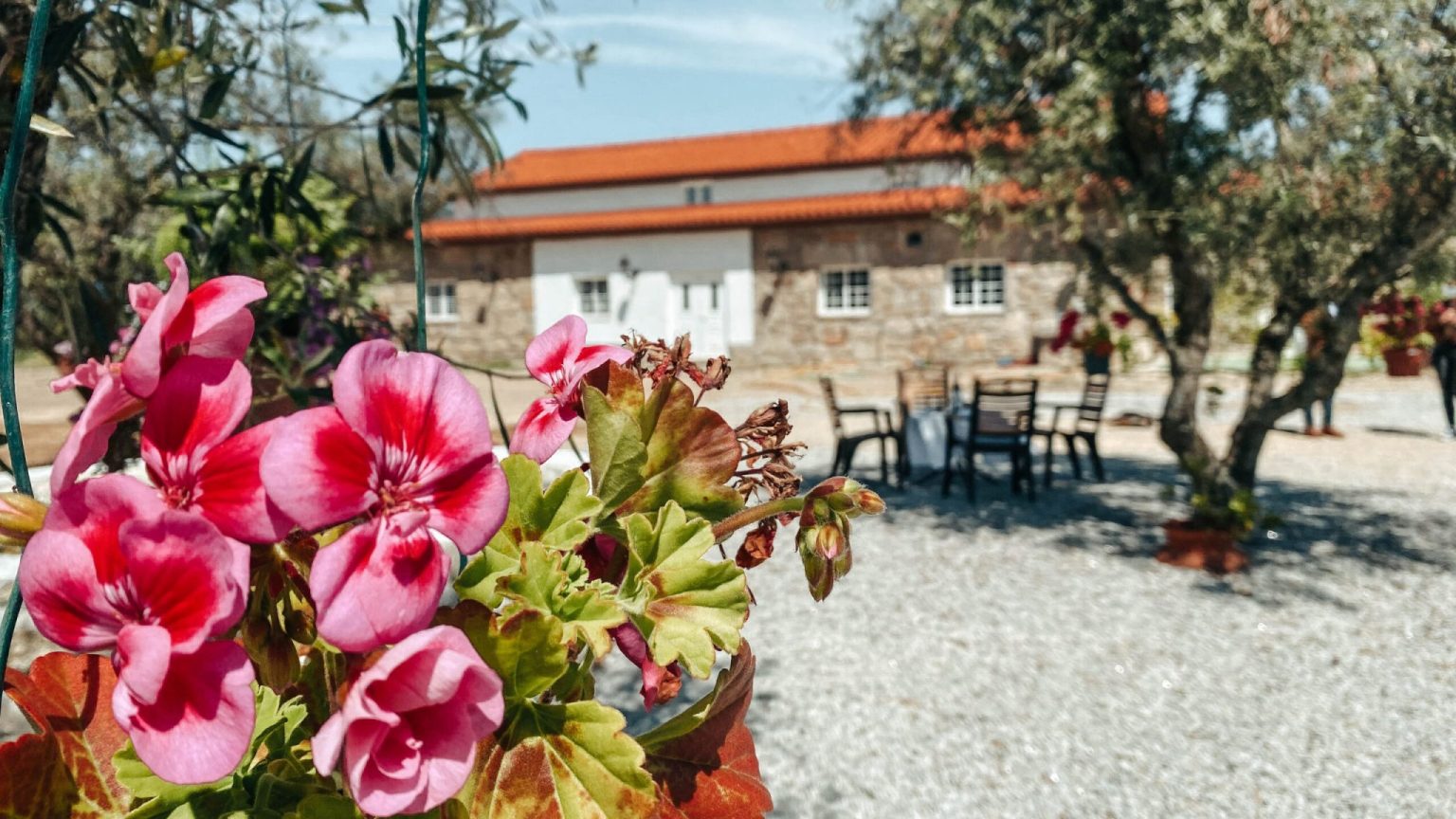 If you have any questions, please do not hesitate to contact us. We are available by phone, email, form and you can also visit us in person.
We're here to help. Please share your questions or comments with us and we'll get back to you shortly.